The following .pdf-files in English introduces chronologically some of the reflections that led to the conclusions presented in the you are a genius-pamphlet:
---
Nothing – The building block of the universe
A preliminary version of the equation of change experience is introduced and the basic metaphysical structure enabling you to produce solidity is unveiled (is included as book 3 in RUIN)
---
The uncertifiable chaospilot's university in a book by Thomas Heide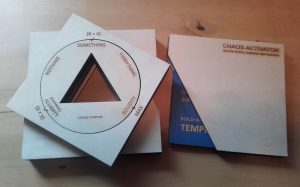 Using events in my life in the early 1990's as its springboard, this booklet introduces the chaos compass as an expression of a new principle of measurement and a tool of determination and decalibration of mindstates.
---
Whitepaper – The path of the lost genius
The idea of the mind as both the body and the absence of body is introduced as a means of explaining how it is possible for human beings to hold and sustain a specific version or scale of the universe. The whitepaper presents the original position from which my conscious metaphysical journey took off.
---
The Fluidity Solidity Collider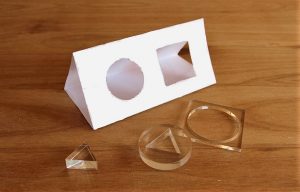 The best philosophical objects are those that can be made, understood and used everywhere by everyone at low or no cost. Such objects are vehicles of a universal learning and change potentiality. The simple fluidity collider made by one piece of triangularly folded paper with a circular hole and a square hole next to each other one of its sides is an example of the incredible learning power that can embedded in the smallest of interventions.