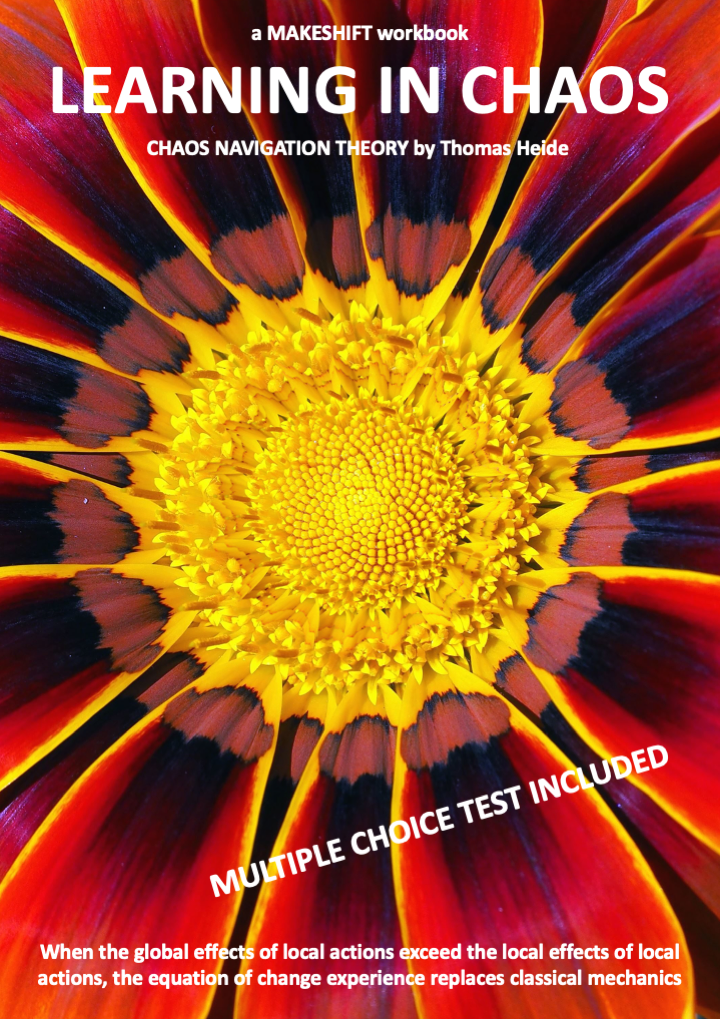 As a part of a new experimental seminar-design called "Learning in chaos", a revised set of tools and a makeshift online workbook in English has been assembled. The purpose of the seminar and the workbook is to support you in understanding and living with global overflow and strange effects.
The workbook is a collage of extracts from texts and books available on byebyespacetime.com. It is an alternative to the complexity of the website and provides a good starting point for anyone wishing to dive into the philosophy of Thomas Heide and its application as a tool for learning – and living – in chaos.
For access to the complete archive of texts and books by Thomas Heide, please go here.