As a part of my journey of discovery I have, apart from the chaos compas, designed and produced a number of philosophical objects. The purpose of those objects is in its most general interpretation to give you an opportunity to hold different objective expressions of you mind in your hand.
This introductory link will take you to a short video of a temporary sales-office promoting the objects, I set up in 2016/2017: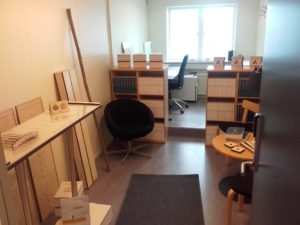 ---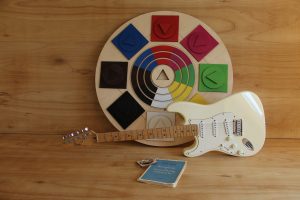 A GAME WITH NO RULES (FLANKED BY SYMBOLS OF THE FIRST INCARNATION NIELS BOHR, THE MESSENGER, AND THE SECOND INCARNATION JIMI HENDRIX, THE PHILOSOPHER)
---
THE BUILDING BLOCKS OF THE UNIVERSE
---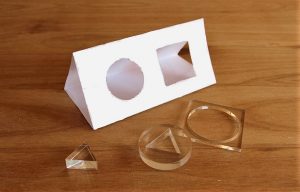 THE FLUIDITY SOLIDITY COLLIDER (YOU) OBJECTIFIED BY FOLDING A PIECE OF PAPER IN A TRIANGLE AND CUTTING TWO HOLES, ONE CIRCULAR AND ONE SQUARE IN ONE THE SIDES
---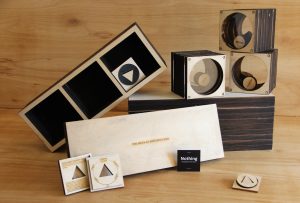 THE DICE OF EINSTEIN'S GOD (WHO DOES NOT PLAY DICE WITH UNIVERSE – AT LEAST ACCORDING TO EINSTEIN)
---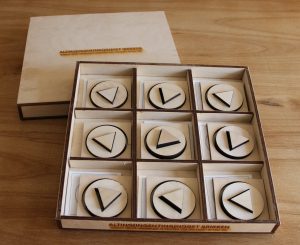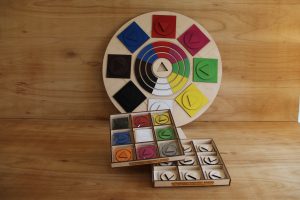 ANOTHER GAME WITH NO RULES – BASED ON THE NOTHING-SOMETHING-EVERYTHING PIECE
---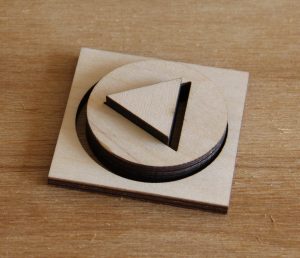 THE NOTHING-SOMETHING-EVERYTHING PIECE (THE WORLDS FIRST HANDHELD CONSCIOUSNESS: A PERSONAL COMPUTER USING THE UNIVERSE AS A PROCESSOR)
---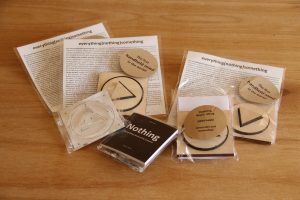 WRAPPING THE OBJECTS IN SPARKLING AND CRACKLING PLASTIC AND ONE-LINERS DID NOT PROMOTE SALES …
---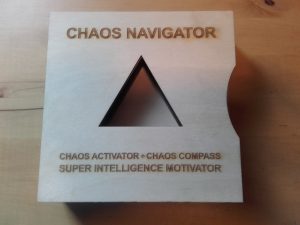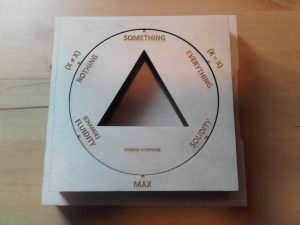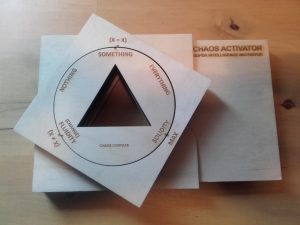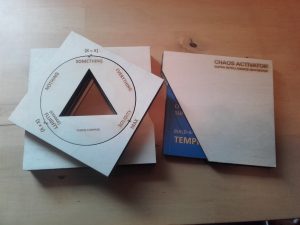 THE CHAOS NAVIGATOR INCLUDES:
CHAOS COMPASS
CHAOS ACTIVATOR
SUPER INTELLIGENCE MOTIVATOR
MANUAL: THE UNCERTIFIABLE CHAOSPILOT'S UNIVERSITY  IN A BOOK
---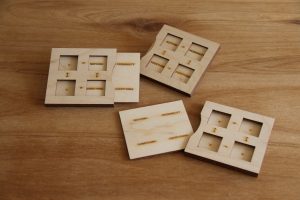 A UNIVERSAL EQUALIZER (PROBABILITY CALCULATOR) FOR THE POCKET
---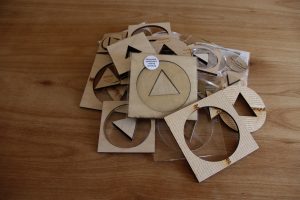 HAND HELD CONSCIOUSNESSES (PERSONAL COMPUTERS USING THE UNIVERSE AS A PROCESSOR) IN A STOCKPILE
---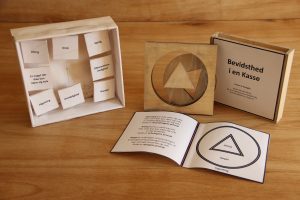 THE FIRST OBJECTS: CONSCIOUSNESS IN A BOX (BEVIDSTHED I EN KASSE)
---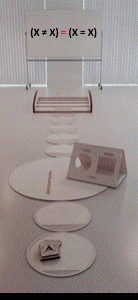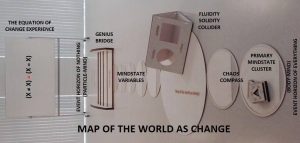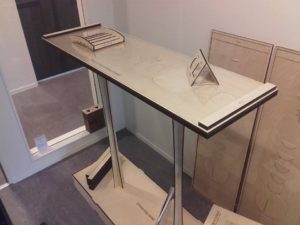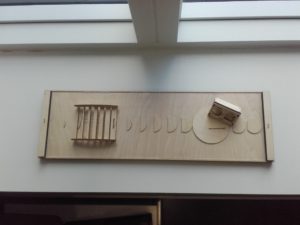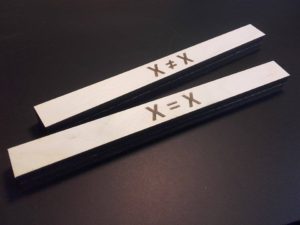 MAP OF THE WORLD AS CHANGE IN THREE SIZES (7M, 1,1M AND 0,6M AND AS PORTABLE EVENT-HORIZONS ONLY.
(See you are a genius-pamphlet for the practical application of the installation and the artifacts)
INCLUDES:
THE SCALE DEFINED BY THE EVENT HORIZONS OF NOTHING AND EVERTYHING (MAP OF THE WORLD AS CHANGE)
THE CHAOS NAVIGATOR
THE FLUIDITY SOLIDITY COLLIDER
THE GENIUS BRIDGE
THE EQUATION OF CHANGE EXPERIENCE
---